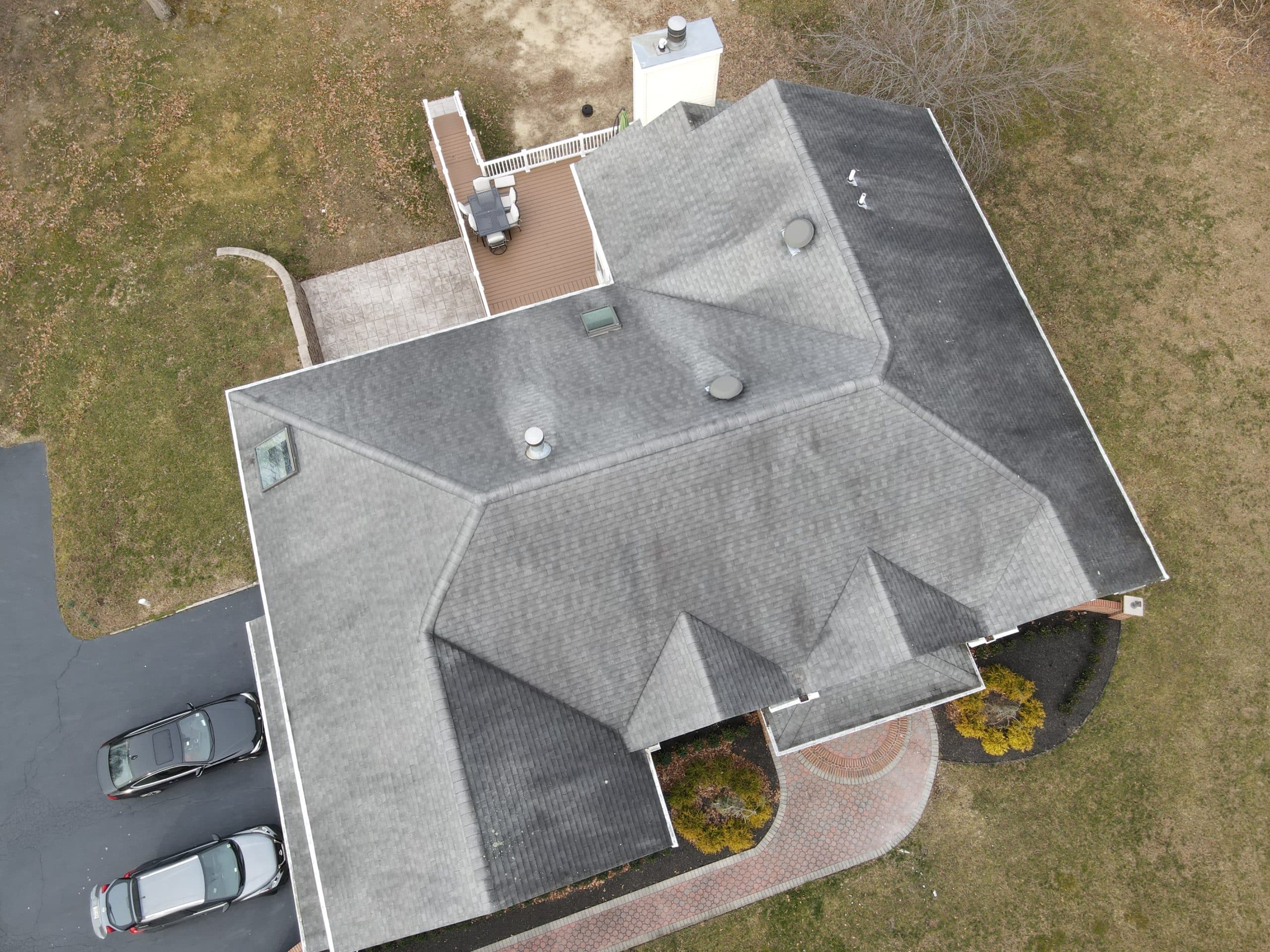 At Fidelity Home Inspections we understand that buying or selling a home is a stressful time in a person's life. For most people it is the single most expensive purchase they will make in their lifetime. A home inspection is a snapshot of the condition of the house during the time of inspection. Almost everything can be repaired. We like our clients to be informed of the condition of the house prior to purchasing it. Fidelity Home Inspections understands that purchasing a home is the single most expensive purchase of our clients lifetime. We also know it is extremely stressful and want to help our clients by adding the correct information to assist them with the home buying process. We produced a quick blog article assisting homebuyers with spotting 3 common roof issues during an inspection.
Asphalt Shingles
The most common roof coverings found during a home inspection are made of asphalt. These shingles last approximately 25 years. Asphalt shingles act as an "umbrella" and direct water the roof to the gutter system. A properly installed gutter system is free of debris and directs water away from the foundation. Pictured below is a three tab asphalt shingle composition consisting of a base, body or coating with surface granules located at the top. There is also a self sealing strip.
Curling
Over time, the sun and various weather patterns deteriorate the shingles. The shingles begin to shrink and curl towards the ends. This is called curling and is indication that the shingles are past their life expectancy and should be replaced. During a weather event, moisture can penetrate the roof decking leading to leaks.
Granule Loss
Asphalt shingles have granules on the top layer. The granules give your roof color, but they serve a a more important job. The granules provide UV protection from the sun. A roof on a house "takes a beating" from the elements. Over time, the granules dislodge from the shingles and the body or coating of the shingle is visible. This is a sign the roof is aging and may be prone to leaks. Fidelity Home Inspections encourages all homeowners (or homebuyers) to check the gutters of the home for excessive granule build up. When it rains and the granules become loose, they are dislodge and build up in the gutter system of the home.
Exposed Nails
Roofs are secured to the roof decking with roofing nails and they should not be exposed. Exposed roofing nails will eventually cause your roof to leak. The nail heads will begin to rust in precipitation. Water will be able to penetrate the roof decking.
Now What?
As we have stated before, everything is repairable. Consult with your realtor and a qualified professional prior to closing. We want our clients to know what the costs of the repair or roof replacement will be prior to closing. Call Fidelity Home Inspections for all your NJ Home Inspection needs 609 337 6167 or visit our website for further information http://www.fidelityhomeinspection.com